PRESS : THE WITCH AND THE MARTIAN
On Friday, December 17, 2021, the screening of The Witch and the Martian took place in Floirac, the town where the film is set.
"For the past 10 years, in the suburbs of Bordeaux, I have been leading the Atelier de Bricolage Cinématographique in Floirac (ABC). With the children and teenagers of this city, we have invented and "cobbled" together" dozens of films and I was able to realize how much the expression "sensitive neighborhoods" should be taken literally: sensitive, yes, to beauty, to joys, to sorrows, to injustices, to betrayals, to torments in love, to the suffering of exile, to the importance of friendship… Ultra-sensitive, even…"
Thomas BARDINET
The newspaper Sud-Ouest published a review of the film on this occasion.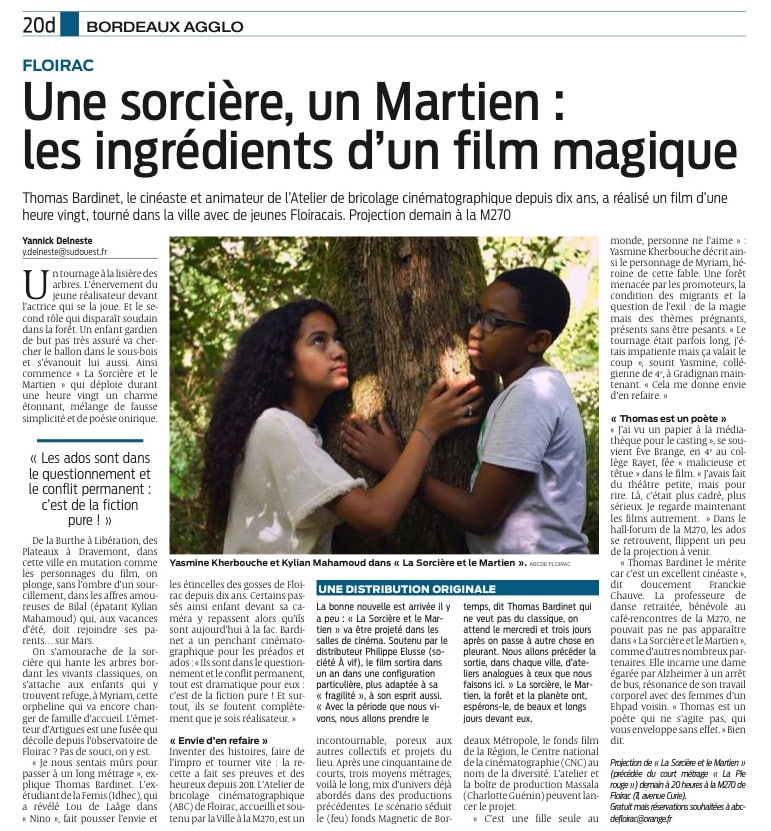 December 12, 2022 /

ALCA Auditorium at the MÉCA

– BORDEAUX